Mystery Braid DYI

How to Trick Braid Leather

Three Strand Braid Bracelet Instructions

NOT OKAY TO COPY
Please do not copy text or images from this website. Please do not "pin" images or quote text without express written permission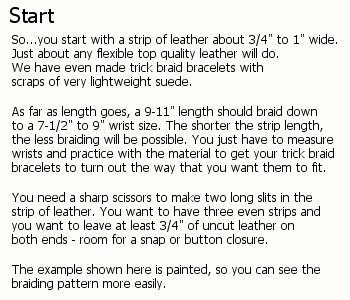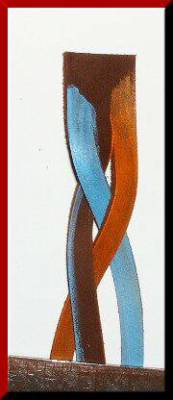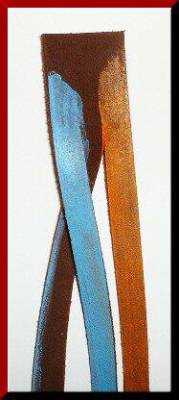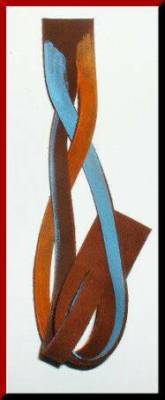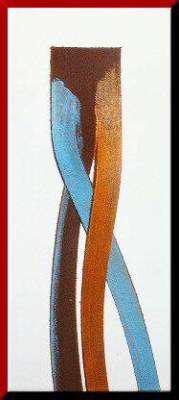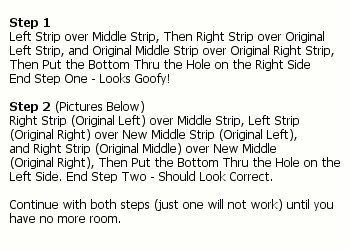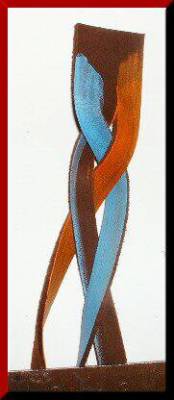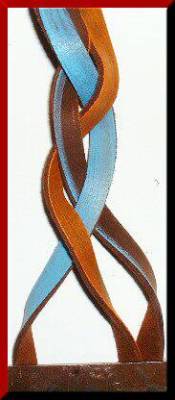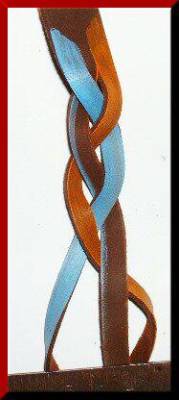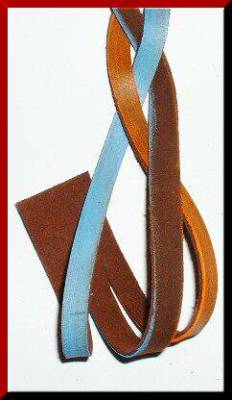 HELPFUL TIPS

- You must totally complete both Step 1 and Step 2 to get back to a flat braid.
.
- If you have a long strip of leather, you can continue on with another Step 1, but you must have room for another Step 2 also, or it just won't work.

- Keep your braiding toward the top of the strip, and simply even out your braid spacing when you are done.

- For a simple closure, punch or cut a hole on one end of the strip and sew a pearl shaped button or bead on the other. Or you can install a snap.

For Sale - Best Leather Braiding Book
I Think So Anyway

Leather Braiding by Bruce Grant
$8.99
+ FREE Shipping/Handling (USA)
Ships Next Business Day - Media Mail
Want to Learn More Leather Braiding?
Oh!Boyd recommends this book:
Leather Braiding by Bruce Grant
(Cornell Maritime Press)

This is a small (173 pages) and rather inexpensive paperback book that comprehensively covers every kind of leather braiding technique. It has complete and understandable descriptions and how-to drawings for all the leather braids, knots, and buttons, including instructions for the 3-strand trick braid found on this page, as well as the more complicated 5-strand trick braid. Also includes directions to make some useful leather goods, plus a few photographs and some very interesting leathercraft history. A fun addition to any crafter's library. A "must have" reference for any leatherworker.
OUTSIDE USA? PLEASE ORDER VIA E-MAIL
ADDITIONAL POSTAGE FEE APPLIES

A Fun Reference Manual for Any Leather Worker
There has been so much interest in this one page featuring just one of the many and varied braids found round the world, that we decided to keep a few copies of this essential leather braiding book, Leather Braiding by Bruce Grant, on hand for those folks that have a genuine interest in the
leather braid craft.