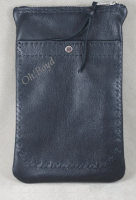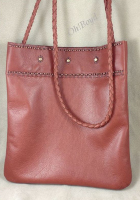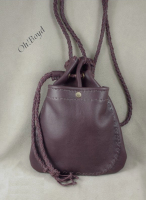 Hip Bag - a leather pocket that clips onto belt loops or the included belt keepers. For man or woman.
$184

Oh!Boyd's version of the cross body field bag for your journal, book, computer. Great for travel, hiking, evening out.
$249

For every day for years to come, an Oh!Boyd classic drawstring pouch purse, shoulder bag. Wear it cross body too.
$194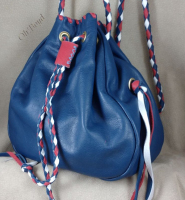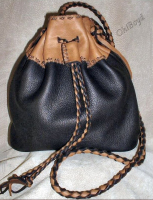 Order up to three colors for this soft roomy drawstring pouch purse with hand braided strap and drawstring. Fully lined. Pocket inside. Great for books or shopping.
This bag is for organization: inside there is a divider as well as a large pocket. The top support band is decorated with hand stitching and copper beads. Order in single color or two.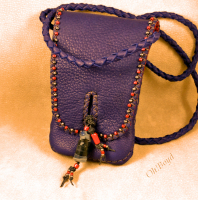 For day or evening wear, a shoulder or cross-body protective case for your larger smart phone and other personal items.
Check Out the Bargain Pages